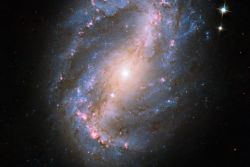 A couple of weeks ago my husband got me an iPhone.  I was resistant, sure my mobile was held together with MacGuyver tape and only lasted 30 seconds if not plugged in (making it pretty immobile), but I only use it when we're on holidays so he can phone me when we're separated.  He pointed out that the immobility issue meant I had to stay home for it to work, so he didn't care what I thought he was getting me an iPhone.
But I wasn't going to put any apps on.  Or only boring ones like Twitter, Facebook and banking.  Because I live in the middle of nowhere and don't need most of it, and I'm definitely not putting games on.  I procrastinate enough as it is.
Two days later the lovely Vito Technology contacted me and asked me to try two of their apps and run a giveaway on them.  Oh dear.  You mean there are educational apps?  Lock up my credit card.
So I downloaded iTunes (seriously, I hadn't even got that yet, what sort of blogger am I?) and found Star Walk and Solar Walk.  They are AU$3.99 each, and after playing with them for a week my review is Buy Them.  Now.  I am in luuurve.  And so is the 4 year old, and given the temperature outside at night right now that's as good a recommendation as anything you can imagine.  There are versions for iPhone 3G/3GS and 4 and iPad.
Imagine being outside, lifting your phone and having it show you all the stars above you with labels.  Move it around and the view changes to match whatever you are pointing at.  You think one is interesting, so you tap on it to zoom in, tap the information tab and get its vital statistics in as much, sometimes more detail than an astronomy book.  (This works with 3GS, it needs the magnetometer to work out where you are pointing.)  Tap on the time control and see the sky moving above you as you scroll through the hours, days or even years.  Tap the location button and the view flips to earth, it will track your own location or you can choose anywhere you want and see what the sky looks like there.  Or use the time control again and see the day/night divide sweep across the earth.
Interested in a particular constellation or star?  It will find it for you and show you the star map, including compass points and the horizon to help you find it.  And then there are the little details – background music, stunning astronomy photo of the day (like the beautiful spiral galaxy at the top) and the ability to bookmark, tweet, or send to Facebook or email.  Rising and setting times for the sun, moon and planets and the phases of the moon, for today or you can check the future or past.  Night mode, which switches to a dim red screen to protect your eyes in the dark, and an adjustable slider so it only shows the stars you can actually see.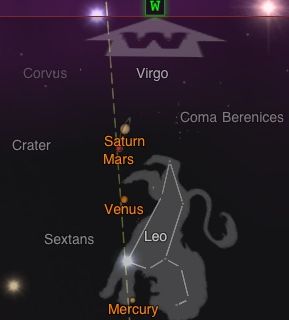 This is a bookmarked view, to actually spot stars you can turn the constellations off, turn them red and get rid of everything you can't actually see.  The dotted line is the ecliptic, the sun, moon and planets are all found near it.
We have been going outside every night and the big girl can now identify the Milky Way, Southern Cross and pointers on her own.  She knows they are suns a long way away.  Even better, we have spotted Venus, just above it is Mars which is noticeably red, and just above that is Saturn, and she gets that they are planets moving around the sun like Earth is. How did a 4 year old get that so easily?  Well that's where Solar Walk comes in.
Solar Walk is an interactive, moveable, 3D book about the solar system on your phone.  Tap on a planet, it's there.  Move it to any angle, investigate its moons, watch it over the days or years, get the information.  See the whole solar system laid out before you, moving, and zoom in on the bit you want.  Watch the earth move over the years and see the change in axis that causes the seasons.  Use 3D glasses for real 3D or beautifully detailed 2D pictures.  Move the solar system to whatever angle you want to see from above, below, or see the planets moving past you.  Zoom out to Neptune and look back towards the sun, seeing the other planets dancing back and forth.  I could (have!) spend hours on here, as much information as any child or amateur would need but the ability to reach in and move the planets.  Galileo would be in heaven.  The big girl is fascinated by the fact that she can see red Mars spinning on the phone then look up and see it looks red with her own eyes, we've even dug my small telescope out to have a look at the moon.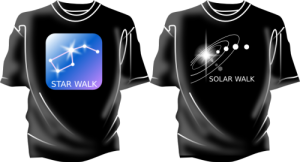 And I have opportunities for you to play too, with 3 prizes here and a big one over at Vito Technology.  To enter here, comment and tell me about something you do with your kids to introduce them to the night sky.  Best will be judged by my family, whichever makes them go 'Yeah!  Can we do that?' the most enthusiastically.  It will get one of the T-shirts shown here plus $20 credit at the iTunes store.  There are two more T-shirts, which will go to two comments chosen at random.  Giveaway closes on Saturday 31st July.
The big prize over at the Vito Technology blog is an iPod Touch plus lots of smaller prizes.  Details are here, but you need to write about your own stargazing experiences either on your blog, Facebook or other social media.  It looks like lots of fun, they have tips and ideas as well.
Enjoy this article? Subscribe to the weekly newsletter to hear about them all.
Or grab my RSS feed