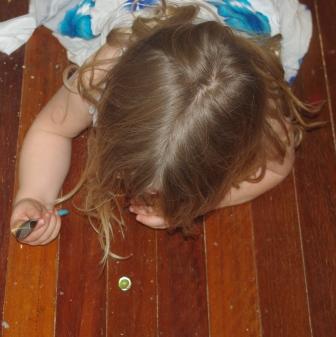 Some spoons, boxes, lids and other small bits and pieces.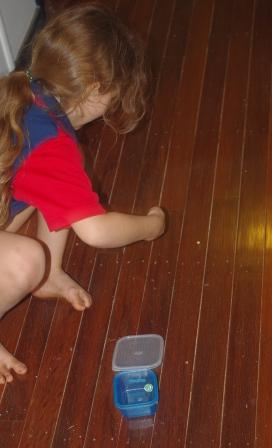 Clear a hallway or space on the floor.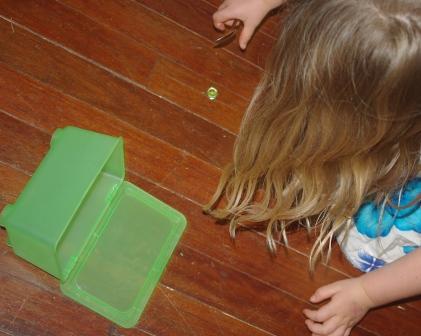 Let the kids go, while they make up weird and bizarre rules about where the marbles have to go and how they have to get there.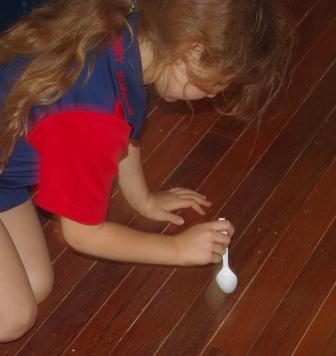 Science? Well, I suppose you could count the
gravity
weight comparisons
rolling
friction
communicating
observation
multiple trials
predicting where it would go so they could catch it
changes to marbles, materials, rules and objectives, aka experimenting
Nah, they were just having some fun after school.
Enjoy this article? Subscribe to the weekly newsletter to hear about them all.
Or grab my RSS feed