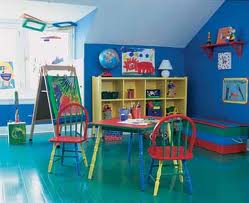 After enough drama for an Oscar, our new house is finally, hopefully, fingers crossed, settling tomorrow.  We won't be moving straight away, so we have a chance to get everything organised before we go in there.
The house is up on stilts, an adult can walk under it very carefully but kids have no problems.  The first thing we are doing is having a deck and roof put on the back of the house so there will be a large undercover area.  And the very exciting part is that as well as their shared bedroom we will have a dedicated play room for the girls, we may even be able to give them a direct door out to the deck.
So now the question is: How would you create your perfect play space? Given unlimited time, resources and space, what would you do?  Not to say we have that, but the walls, furniture and storage system are all up for grabs and I'd like to brainstorm it with all of you, I think between us there will be some fabulous ideas 😀  The one thing we won't be getting is more toys, we already have far too many of those, but the question is how to get the most out of them.
We already have some plans – the girls have each chosen a beautiful print for the walls, plus some acrylic heart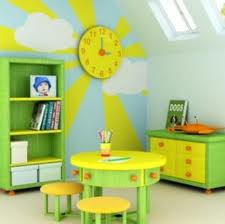 mirrors.  We've chosen which letter wall stickers we are getting, have some butterflies and glow in the dark sky stickers coming and are dithering over other decorations (WANT!).  We want to get a large whiteboard/magnet board so they can play with the magnets and put their artwork up, but the chalkboard will be outside!  So will things like painting and water play, we're looking at a trough or sink out there at their height.
The little one desparately wants her own desk, although seeing Mummy is getting a study (Yay!) and they won't see me on the computer any more that may change.  On the other hand, the big girl will be starting school next year and while we certainly won't be doing homework, she already likes writing.  And we want this setup to last and grow with them, so if there's such a thing as children's desks that can work for different sizes let me know.
We're thinking that under the house can be a nice cubby so I'm tossing up whether that is a good place for the kitchen and home things and how to store them and keep them in good condition.  Bookshelves will be going into their bedroom, we have to decide whether to keep them in the one queensize bed or split them into two, especially considering neither of them are good sleepers and we spend a lot of time in with them.
So how about it?  What is your favourite type of children's furniture?  Given that I'm notoriously disorganised and messy, how do you keep things in place?  Do you have the perfect children's clock or other gadget?  What about the floor, currently gorgeous jarrah floorboards?  How do you protect and/or clean everything?  Basically, what works for you, what do you long for or what would you recommend?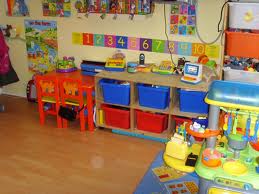 Enjoy this article? Subscribe to the weekly newsletter to hear about them all.
Or grab my RSS feed