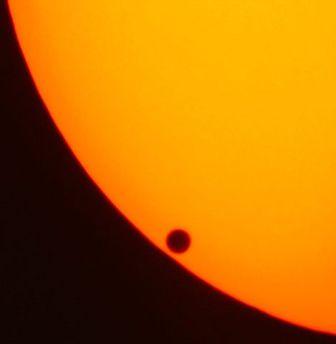 In my first science live blogging/tweeting/instagramming event I'm attempting to cover today's transit of Venus.
As I get photos I will be adding them here, plus you can follow my tweets. For a slightly more exciting version, I've also embedded a video from a live feed from the Exploratorium, but you need Flash to see it.
Think how seldom we get to see shapes in the sky – apart from the sun and moon most things are points of light.  But this is definitely a spot.
Enjoy this article? Subscribe to the weekly newsletter to hear about them all.
Or grab my RSS feed