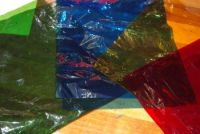 We've been playing with colours for quite a while now.  We started splitting them with chromatography, now we've been combining them.  For some strange reason we don't seem to have any red in our house, but blue, green, yellow and white work well.  This is great for older babies on up, it can be combined with all sorts of craft activities.  We've been:
Painting –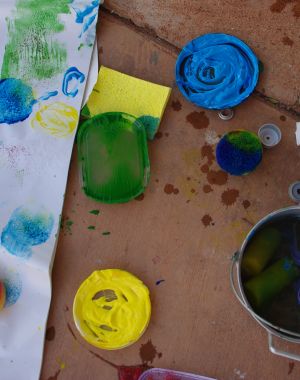 Both of these have white mixed into them,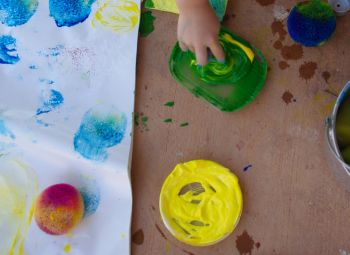 then mixed together,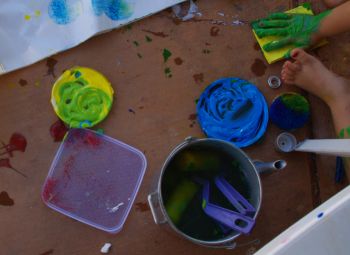 and mixed back into the yellow.
Dying Milk –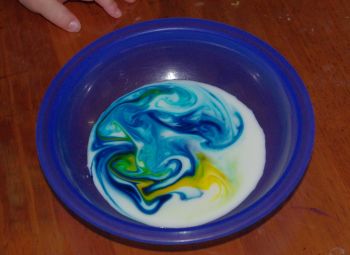 A little bit of milk in the bottom of a bowl,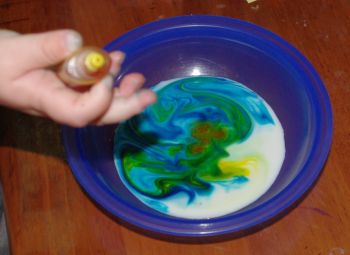 a few drops of food colouring,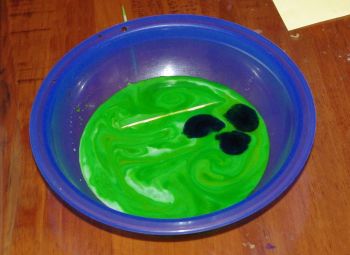 a toothpick, and your toddler may be Picasso.
Cooking –
We made a couple of fantastic marbled cakes.  Make up a vanilla cake, divide it into different bowls and add a few drops of food colourings, mix.  Then dollop it into the cake tray and swirl it around with toothpicks.  Make up some bright blue or green icing and you have a gorgeous cake!  Even the 2 year old had a wonderful time and could manage this.
Cellophane –
We've spent a lot of time holding this over our eyes or putting it over paper
and using it to make beautiful butterflies.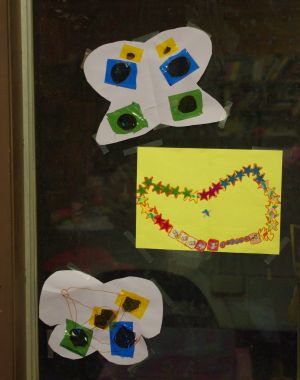 How do you play with colour?
Enjoy this article? Subscribe to the weekly newsletter to hear about them all.
Or grab my RSS feed