I'm a sucker for pictures of Earth from space, it's interesting to see things from such a different perspective and the idea that we have managed to build machines that can hang in the sky and talk to us is fascinating.  Plus they're gorgeous!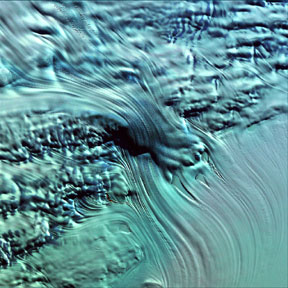 NASA has a lovely site called Earth As Art, which I actually found through this blog here.  The pictures are available in three different sizes, as thumbnails as you browse through, in a medium size with good, relatively simple information about them, then in a high resolution image that is large enough to make a good desktop background for your computer or print onto an A4 page.  A great touch is a little map that lets you know where you are for each photo.  Many of the photos are taken with filters to answer particular questions, and come in stunning colours.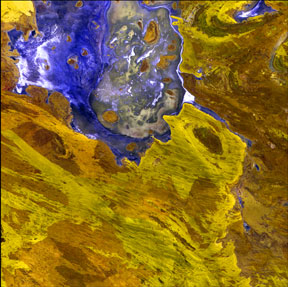 For littlies they are something to look at, especially if you have a nice printer.  For very little ones they are probably too abstract, but for a 3 or 4 year old it is something a bit different to be able to say – this is what a mountain or river looks like from the top.  The perspective from above can also be used as an introduction to drawing your own simple maps of your garden or house.
For school age children they are brilliant to encourage all sorts of questions:
What are air and water currents really like?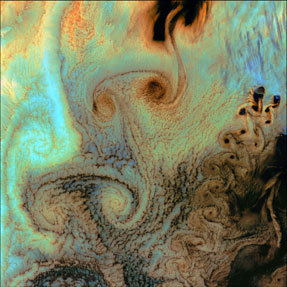 This is a demonstration of wind, showing what happens when air currents go over an obstacle such as an island.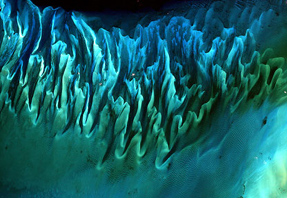 These beautiful patterns are caused by ocean currents affecting where sea grasses grow.
What can earth tell us about the past?  Or about space?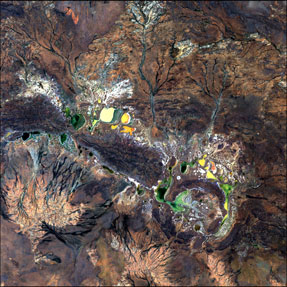 Australia's oldest impact crater, 1.7 billion years old.
How do land and oceans interact?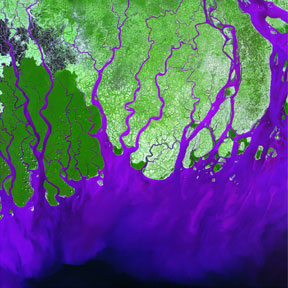 Sediment from the Ganges flowing into the Bay of Bengal.
What is the human impact on earth?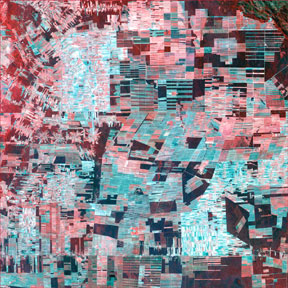 The impact of logging and mining on the rainforest.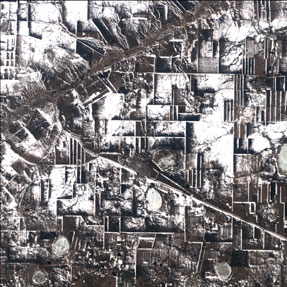 As a contrast, these are windbreaks of densely planted trees in fairly inhospitable country.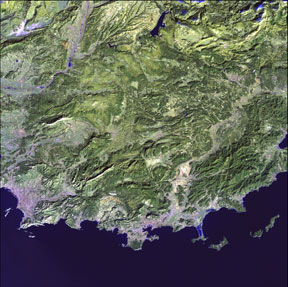 The purple on the lower left is the second largest city in France.
And how does the earth impact on humans?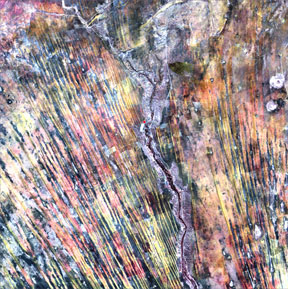 The desert is encroaching – red is healthy vegetation.  The tiny red dot in the middle is an irrigated plot, with a lone farmer continuing to work the land.
Enjoy this article? Subscribe to the weekly newsletter to hear about them all.
Or grab my RSS feed