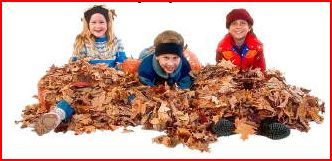 It's getting warm and time to get out in the garden again.  I have to admit I have a black thumb – I can kill any plant – but this website looks like so much fun it has me all enthusiastic to try again (or at least give my husband suggestions :D).
It's a very simple site, there are three sections – Make Things, Grow Things and Watch and Learn Things.  Each then has a list of links that takes you to the different activities.  Because the site is linked to an online gardening magazine there are new things added every month.  And because it is Australian most of the activities are suitable, although they may need a bit of tweaking depending on where you live.
There are a huge range of things to make at different skill levels, from making your own barometer to simple daisy chains and drying flowers.
All the growing things are more interesting than just 'this is a good thing to plant.' There are some that can be done inside, such as bulbs in bottles or growing pea sprouts, or more elaborate projects like a maize maze.  I want to try this one – we grew corn last year so I know it works here and we have a big empty patch at the moment.
The Watch and Learn Things have a range of interesting suggestions, from testing your soil to watching butterflies and lots of information that big kids can read or parents can keep up their sleeves.  Kids will probably like GROSS! 🙂
If you are at all a gardening person this site will give you and your kids weeks of entertainment, and it's probably worth signing up to the magazine.  There are fabulous ideas here to get kids of all ages out and doing things.
Enjoy this article? Subscribe to the weekly newsletter to hear about them all.
Or grab my RSS feed