After writing about our bubble mix the other day, these are actually catchable bubbles.  I don't really want to know what they are made of, but they set and last for ages.  You can catch them and watch as they slowly go down or tear, or of course you can stamp on them and squash them all 😉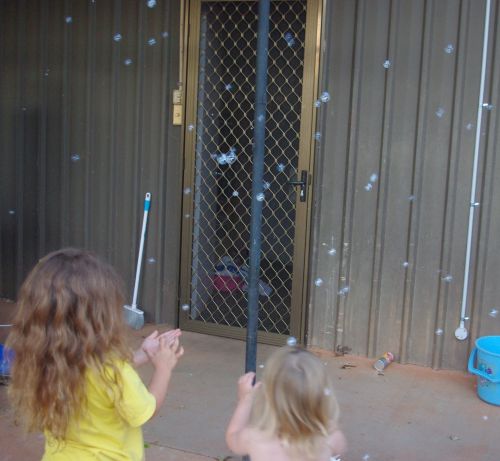 It was so still tonight that they hung in the air for minutes, barely moving.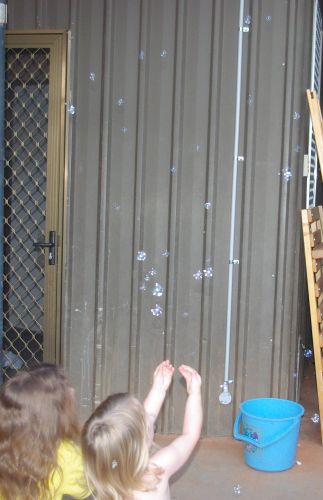 The girls waved their arms to make currents and move them around,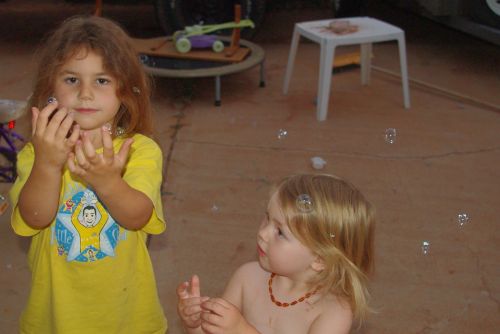 Caught them on their fingers,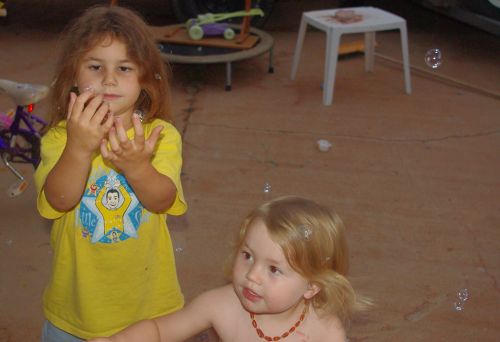 And in their hair.
We came out this morning and there were still bubbles in odd places, caught on leaves or under chairs.
This post is part of the Play Acadamy linkup at the Nurture Store.
Enjoy this article? Subscribe to the weekly newsletter to hear about them all.
Or grab my RSS feed