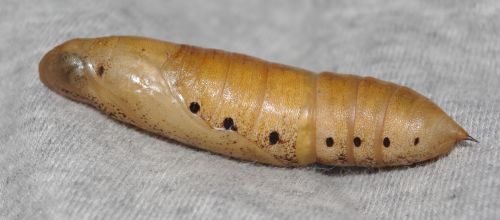 At least I think  it's a chrysalis, Google has let me down.  There I was, thinking I need to choose a photo for Wednesday's post, when look what my husband found in the garden.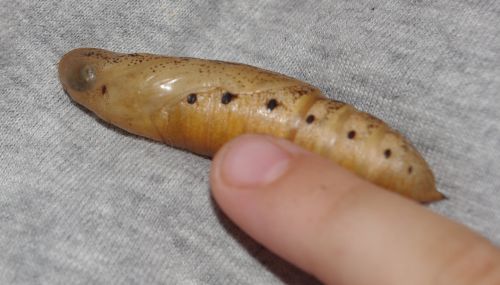 It's definitely a pupa of some sort, the stage between the larva and the adult insect.  Moths usually make a coccoon around their pupa, but butterflies just have the skin.  Amazingly, you can clearly see the three insect body segments are still there, but there are no legs and the eyes are covered by the tough skin.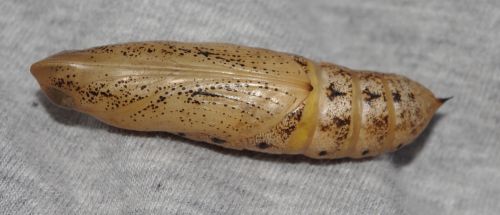 It's supposed to hang from that spike on the end, it's been disturbed.  And it seems to be one of the species that can move, it could curl the abdominal segments a little at those joins.
You can see how big it is, larger than a child's finger.  We get some very big caterpillars here that I suspect are hawkwing moths, plus the usual butterflies.  But while I've found lots of photos of the adult moths I've only found a few wildly different photos of caterpillars and none at all of the pupae.  So if there are any Australian entomologists out there – what have we got?
Enjoy this article? Subscribe to the weekly newsletter to hear about them all.
Or grab my RSS feed