My desk has a window straight next to it with no blind.  As I work in the evenings my lights attract all sorts of insects and their predators.  A little gecko lives on the frame and darts out, bright green grasshoppers and katydids visit and one night I had 7 large praying mantises and 3 smaller ones there.  The big praying mantises don't seem to be able to support themselves on the glass so they hang around the edges with a constant 'tap-tap-tap' of their arms.  And one night I had this little visitor: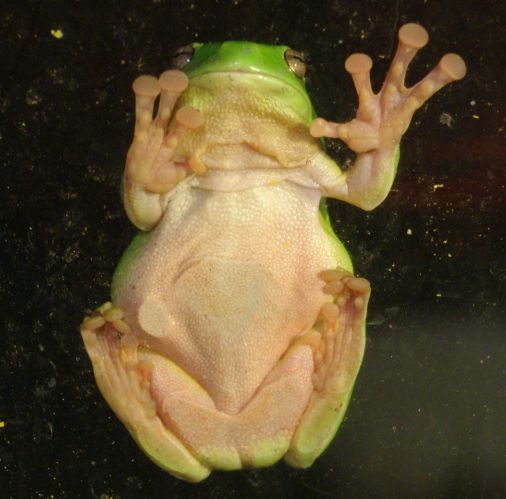 Isn't he gorgeous?  Of course I have no idea if it's a he or a she but it sat right in front of me for about half an hour.  See the muscles in those little fingers.  You know all the other terrapods (land animals) started with 5 fingers before modifying them, but it's possible amphibians have always had 4 on the front and 5 on the back?  Look at that rough skin, but their backs are so smooth. And the eyes with horizontal slits in them, I suspect that would give a wide field of view.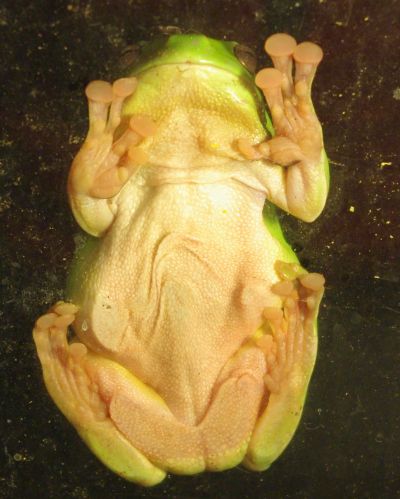 I don't think he was very happy with me taking photos, but see how he's slipping down the glass a bit.  I put the camera away so I didn't disturb him, but he was a very well-behaved guest and spoke to me for the whole evening.
Enjoy this article? Subscribe to the weekly newsletter to hear about them all.
Or grab my RSS feed