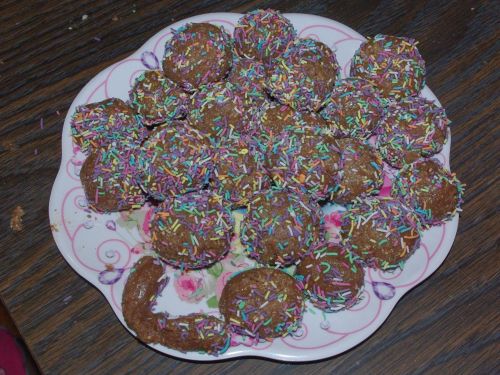 I haven't made rum balls since I was a kid, and I usually find them bitter from the cocoa or boring in the children's rum-free version (I LOVE them with rum!).  So we thought we'd experiment ( 🙂 ) with gingernut biscuits instead of plain.  I purposely went with the simplest recipe I could find so the girls could do it all themselves.
Ingredients: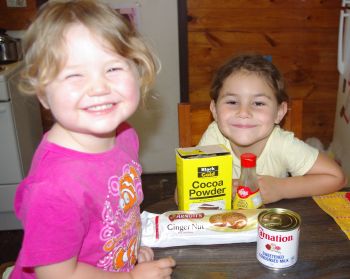 Method: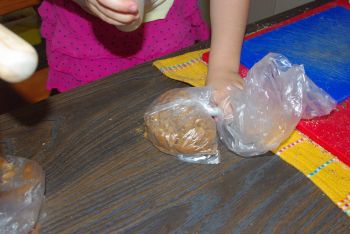 Probably unneccessary but fun.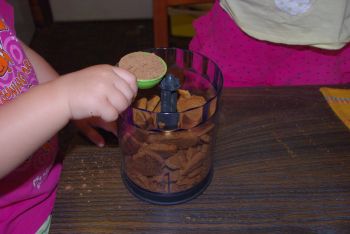 2 tablespoons or to taste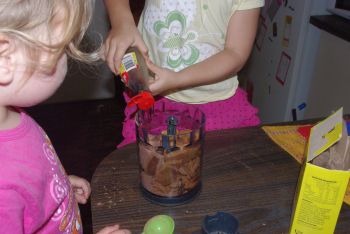 To taste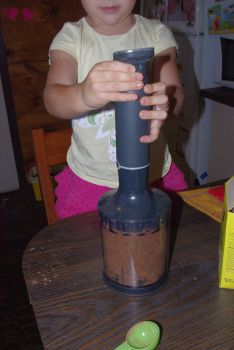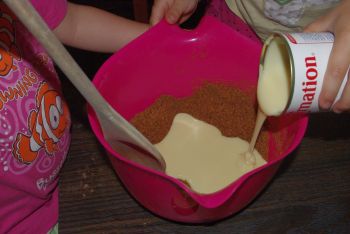 When we first made it it was way too sticky because of the temperature, but overnight in the fridge fixed it.  So then we rolled it into balls and rolled it in sprinkles.  These didn't stick too well, possibly because of too long in the fridge!
Conclusion:
They were extremely sweet, gingernuts obviously have a lot of sugar in them.  Next time I would either go half and half with some plain biscuits or just go with plain biscuits and add some ginger to the mix.  But the girls haven't been complaining 😀
By the way – this is a literacy activity.  Literacy is making sense of a text, and this shows the form of following instructions and reading a procedure, even if there aren't many words in it.
I'm Sharing Christmas with Adventures with Kids.

Enjoy this article? Subscribe to the weekly newsletter to hear about them all.
Or grab my RSS feed