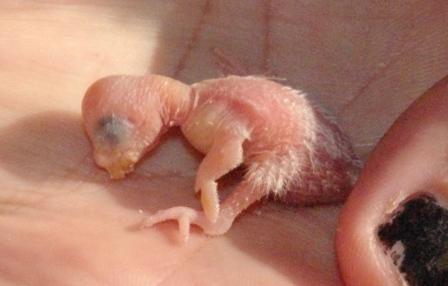 I was very excited and posted when we had Budgie chicks, so you've seen this first photo before.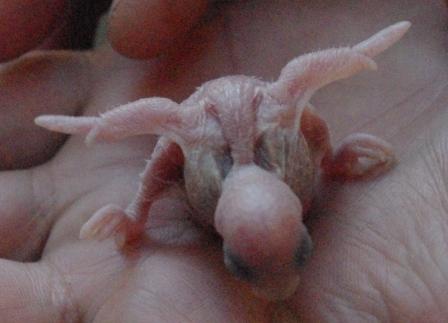 They spend a month in the nest, so we took photos every week. Here the eyes are just opening and they have an enormous crop which means they can't move very well, it pulls them over. I love seeing the bones and structure in the wings.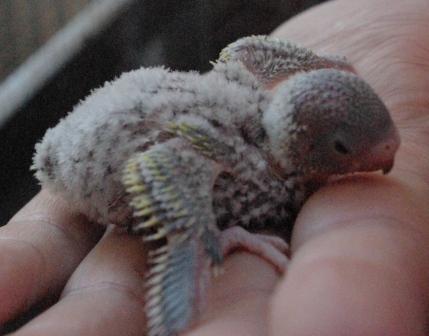 They're starting to look more like birds with fluffy down. The colours come in straight away – that hint of yellow on the wings is the adult colour.
Here's another one with the adult feathers replacing the down.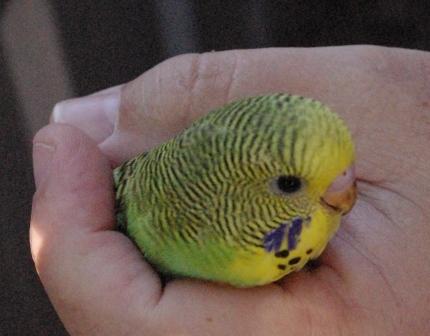 All grown up, this one is learning to fly. The fascinating thing is that these two photos were taken at the same time – the eggs were laid and hatched on different days and those differences continued the whole way through development. This is quite different to birds like chickens, their eggs don't start developing until the mother broods them and they all hatch together.
Our little super mother has gone back into the nest and this time she's sitting on five eggs. I can't wait to see what we'll get!
Enjoy this article? Subscribe to the weekly newsletter to hear about them all.
Or grab my RSS feed