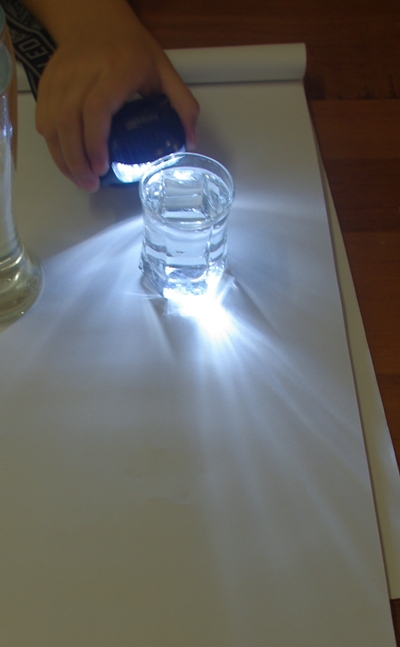 A torch and a glass of water.
The rays actually come from the LEDs of the torch.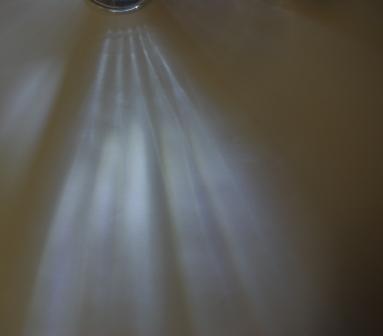 If you hold it just right, you get little rainbows.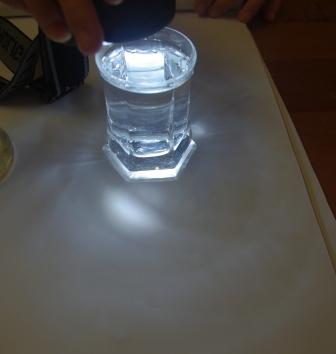 Or shine it straight down for glowing water.
What pictures can you make?
Enjoy this article? Subscribe to the weekly newsletter to hear about them all.
Or grab my RSS feed