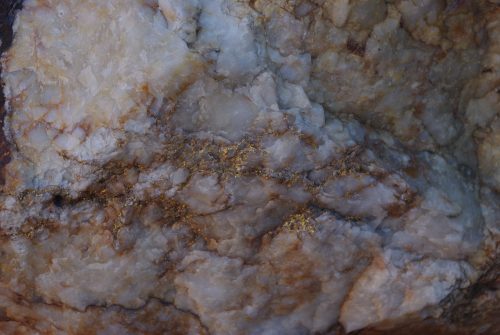 These are some of the rocks in the garden at the WA Museum that the girls had a great time climbing all over. The one above is quartz, with veins of gold running through.
These crystals started growing in molten rock, getting larger and larger until they touched each other.
Possibly from an ancient lakebed or sea, thin layers of sand are brought in by rivers and settle, gradually compacting and turning to stone. Then they are dried and the water begins the opposite,  washing the tiny grains away again.
And a meteorite, formed far out in space, melting on its way through the atmosphere, then weathered until we found and collected it.
Enjoy this article? Subscribe to the weekly newsletter to hear about them all.
Or grab my RSS feed