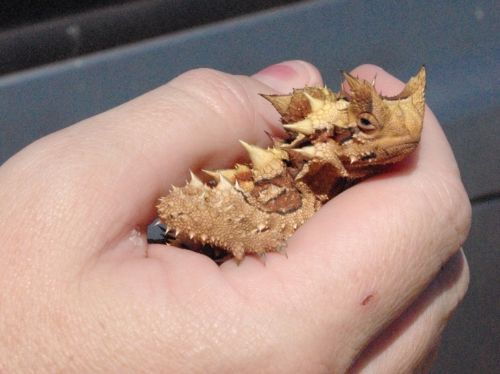 And look what we spotted! Isn't he gorgeous?It's a Thorny Devil, a unique Australian lizard.
He was crossing the road doing a similar back and forth thing to chameleons.
The spines are sharp and protective, they and the ridges also help to catch water and channel it to his mouth.
It just shows it's not only when you are looking on purpose, keep your eyes open and you may find amazing things around you any time.
Enjoy this article? Subscribe to the weekly newsletter to hear about them all.
Or grab my RSS feed