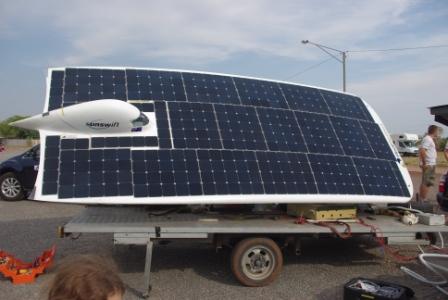 Every two years there is a solar car challenge down the middle of Australia.
They usually zip through our town very quickly, but this year several were stopped because of bushfires further south, so we got to wander around and stickybeak.
The teams were all lovely, we talked to Turkish, Dutch, Japanese and Australian teams from universities and companies. They were happy for us to chat, answered questions and showed us things. They all had the panels up facing the sun to recharge their batteries, it's been terrible weather for them this time because there are lots of clouds and smoke around.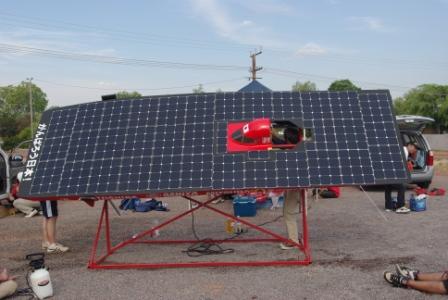 Originally the challenge was just to make it, but they are now at the stage where speed limits are becoming a problem so they have added new challenges. There are now cars coming through that actually look like cars, with upright seats and a proper steering wheel. And one lovely German team let me sit in their car.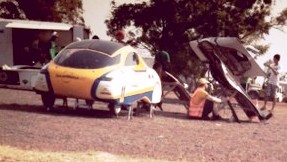 They're building a solar car that can drive around the world.
Enjoy this article? Subscribe to the weekly newsletter to hear about them all.
Or grab my RSS feed