We have lots of spiders, vacuuming the Daddy-long-legs from the corners of the ceiling is part of the normal housework.  But since moving into our new house we seem to have lots of huntsmen as well.  And there are enormous orb spider colonies outside.  Personally I consider this good because spiders are great at eating insects, and I like a bit of biological rather than chemical control.
Then the other day we had this: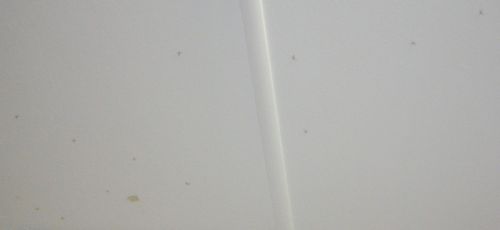 Those little brown dots aren't dirt on the ceiling, they are huntsman babies.  There were at least a hundred of them.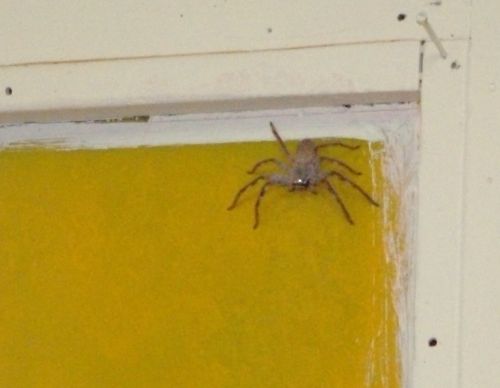 And here's Mama.  Baby huntsmen actually stay with their mothers for a few weeks before dispersing!  I didn't know spiders cared for their young.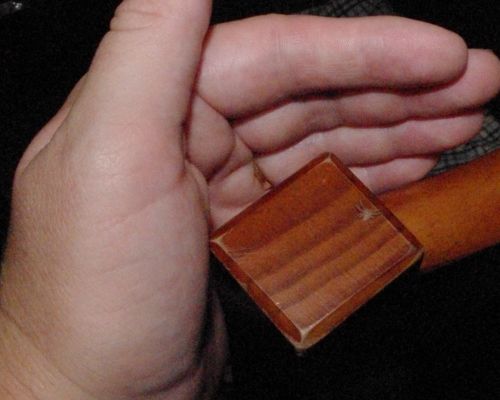 And a few days later one had made it into another room.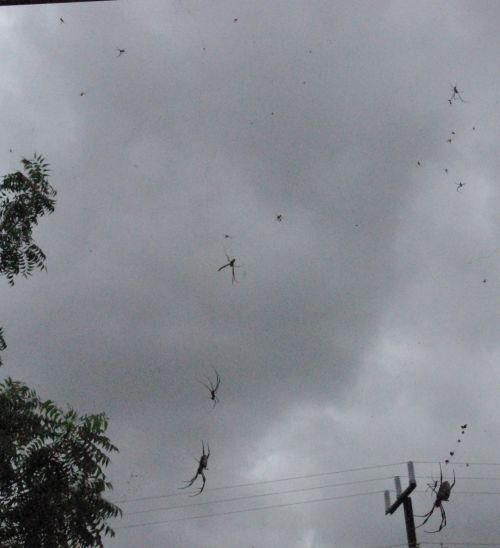 This is one of our colonies of orb spiders.  They aren't really floating in space, they build extremely large communal webs.  The black dots behind the big one are her larder, but all the other little black dots are spiders.  We had one of these before a cyclone hit, afterwards there were little colonies starting all over the garden.  They aren't poisonous, but not fun to walk into.
Enjoy this article? Subscribe to the weekly newsletter to hear about them all.
Or grab my RSS feed