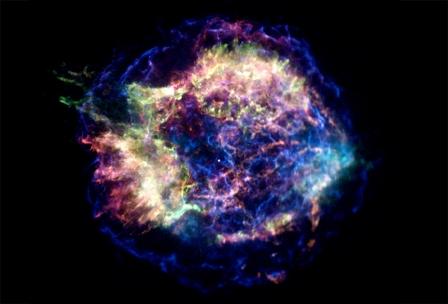 To continue from Monday's post, pretty pictures!
Cassiopeia above was a Type II supernova, that white spot in the middle is the remaining neutron star and the outer layers are the material that was blasted away by the explosion.
The other three were all Type Ia supernovae, like the M101 explosion we are seeing now. They were all observed with the naked eye.
These are not pure optical images, they are combinations from different NASA observatories showing optical and x-ray information. The colours indicate either energy or the type of elements that have been blasted out.
Enjoy this article? Subscribe to the weekly newsletter to hear about them all.
Or grab my RSS feed