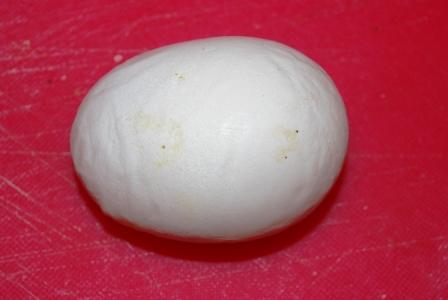 I hope I'm not going too far overboard with all the chicken stuff, but I am finding them rather fascinating. Most people connect to nature through their gardens but I'm an abject failure at anything to do with plants. So the chickens are my chance to breed and grow and show where food comes from. And to see the wide range of weird and wonderful nature that is rejected by automatic packing machines, transport and storage needs, and consumers who might get upset.
This is called a slab-sided egg. Even though it's all wrinkled, it still has a hard shell around it. It's caused when the chicken's egg production line gets a bit backed up. Obviously the last thing to go on an egg is the hard outside shell, this is done with the shell gland in the uterus.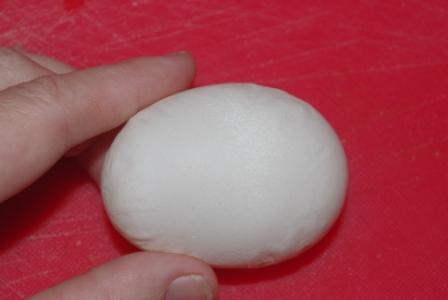 The last egg hadn't been laid yet so it was taking up room when this egg got in there. The flat side is where they were touching, the soft membrane was squashed and wrinkled so that is how the shell was laid down.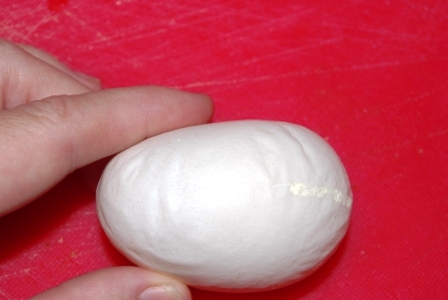 The reason she was backed up is also interesting. Chickens form very strong (and inconvenient) attachments to their nesting area. This particular chook has a sore leg and was hopping and limping badly. We put her in our large 'maternity' enclosure so we could keep an eye on her and stop her trying to wander around. Because she couldn't get back to her normal nest, she basically refused to lay all day until she absolutely had to that night, and the next day this is what we got.
It's quite normal inside and fine to eat, but can you imagine finding it in your egg carton?
Enjoy this article? Subscribe to the weekly newsletter to hear about them all.
Or grab my RSS feed