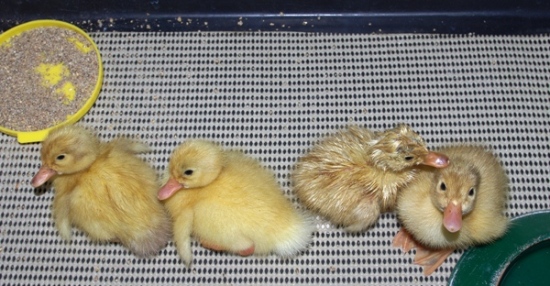 People who follow me on Facebook might have seen these photos but they bear repeating. While I was away one of our hens went broody, so instead of popping some of our eggs under her my husband got some bantams and Indian Runner Duck eggs. As you would. The bantams hatched a week earlier so the ducks needed to finish off in the incubator and one was having trouble. We thought at the time it was just shrink-wrapped – it had dried out too much while it was hatching and stuck to the shell. However now I think there was something else wrong as well, he's doing fine but is smaller and weaker than the others.
He'd made a hole on his own but wasn't moving, after 24 hours I gently chipped off the top of the shell a little like he would have naturally. I had to do a bit at a time because there is still blood in the membrane.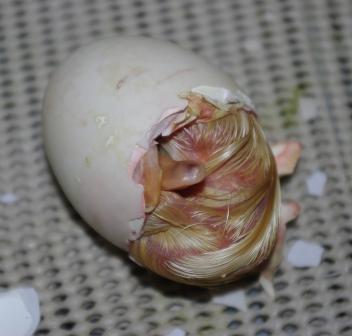 After I got it off I was hoping he would try to push himself out, but he was in an awkward position – when they are hatching they turn around which helps them get ready for the next step.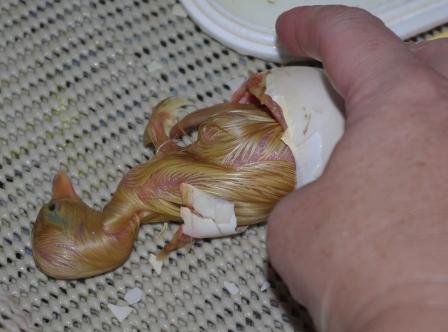 I freed his head and tipped him out.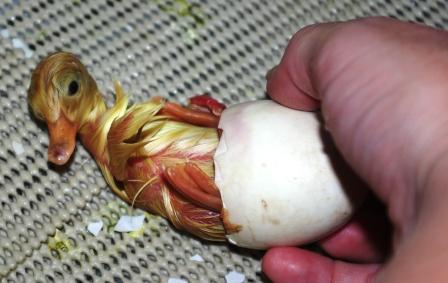 Then we turned him all the way over to make sure he wasn't stuck and to check on the blood vessels going to the membrane.
We popped him back in the incubator to warm up and dry a bit, and up the top you can see all four of them. He's still smaller than the others, but now he's doing well.
Enjoy this article? Subscribe to the weekly newsletter to hear about them all.
Or grab my RSS feed