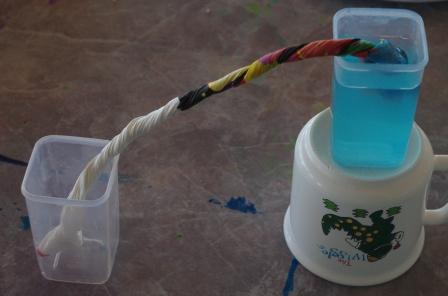 We were cleaning up various bits of paint, coloured water and containers outside when we decided to do a magic trick and move water from one container to another without pouring or touching it! You can see the setup, two containers, the higher one with water and a twisted up serviette joining them.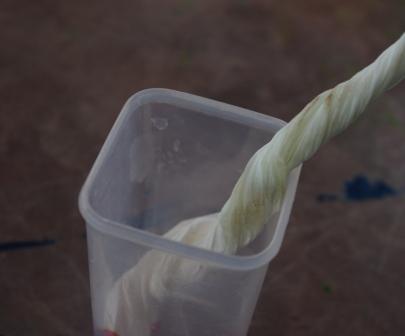 It took a while to get going, but the girls kept racing back to check. Following the faint line of the water creeping through the serviette, a gentle finger to see if it feels wet.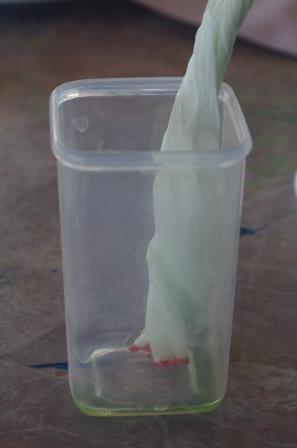 Abraca-shizzlepop! A few drips and a flurry of excitement – It made it! The water got through!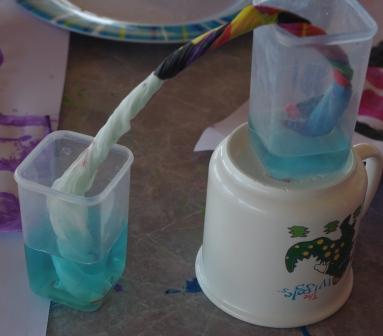 And it's there, slowly but reliably gliding down the serviette and over to the other side.
Enjoy this article? Subscribe to the weekly newsletter to hear about them all.
Or grab my RSS feed