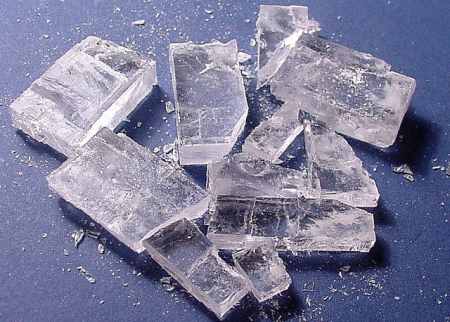 This post is part of Vaccine Awareness Week,  check out #vaxfax on Twitter or Science Based Medicine to see what's going on.  It is also cross posted on She Thought, the group blog where I think critically.
You'll have to indulge me a little here, but elements and compounds is year 7 or 8 science so this is a class I teach pretty much every year.  I'll actually avoid mercury and vaccines to the end, and start by telling you a little story …
Chlorine is a highly poisonous gas, it was used in 1915 to devastating effect on soldiers in Ypres.  It is a pale yellow green and smells terrible, so it's pretty noticeable.
Sodium is a soft silvery metal that is extremely reactive in water – it has to be stored under oil because it will react with the water in the air.  It gets so hot it is molten and will burst into flame, it is even worse with acids such as vinegar and reacts explosively.
So you would expect that these two chemicals are very dangerous and must be handled with caution.  You would think that a substance with both of them in it would be hazardous and treated with the utmost care.
Introducing sodium chloride, this most dangerous of chemicals.  It is made up of one chloride ion bonded to one sodium ion and forms a crystalline white solid shown above.  You're probably familiar with it, in fact it's almost certainly in your kitchen right now.  Because it's salt.  Common table salt.  If we were to go by the elemental properties, this would be far too dangerous to have anywhere near us.  It would be poisonous and explosive (especially with acids).  But we all know it isn't.
And that's why there has never been mercury in vaccines.  There used to be a preservative called thiomersal (or thimerosal in the US) that contained mercury as part of a compound.  But the properties of a compound have nothing to do with the properties of the elements that make it up.  The fact that it has an atom of mercury bonded to the other atoms of sodium (Aaaaargh!), sulphur (oh dear), oxygen (burns), carbon and hydrogen (explosive in the presence of oxygen) is completely irrelevant when working out whether or not it is dangerous.  You might as well say it is flammable because it contains hydrogen and oxygen, but then water would be as well and we don't get all upset about that.  As it happens, thiomersal has been removed from all the vaccines in the childhood schedule anyway (in Australia, I can't speak for the rest of the world), it is used during manufacture to kill bacteria but not in the final product.
This isn't to say that thiomersal is as safe as water (and it doesn't matter anyway because it isn't in there).  What it is saying is that thiomersal and every other ingredient needs to be evaluated on its own properties, not those of mercury or whatever other atoms happen to be in them.  Otherwise you would need to be wary of poison gas when cooking, and stay well away from salt and vinegar chips – they might explode.
Enjoy this article? Subscribe to the weekly newsletter to hear about them all.
Or grab my RSS feed